Berlin Dry Gin
Sven Marquardt Art Edition

ABOUT THIS EXCLUSIVE COLLABORATION
What makes Gin Art Edition unique

The first Berlin Dry Gin Art Edition (Kunstedition) was created in collaboration with photographer and Berlin techno club scene legend Sven Marquardt. The strictly limited edition comprising only 6,666 bottles pays homage to love — a theme perfectly embodied by its colour and taste. It attributes its exceptionally mild fruity and berry-bodied notes to its artful blend of roses, blackberries and black currants.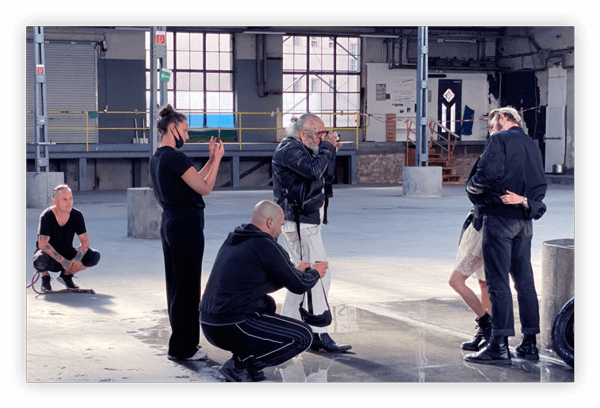 This elegant spirit merges rich yet subtle juniper aromas with pleasant berry notes and hints of fresh blossoms. Between its exceptionally mild and fruity flavour and red colour, this dry gin is characterised by its unique complexity. The essence of love is captured in every bottle.
The Berlin Dry Gin Art Edition is best served as a classic — in other words, with tonic on ice — or in simple cocktail creations.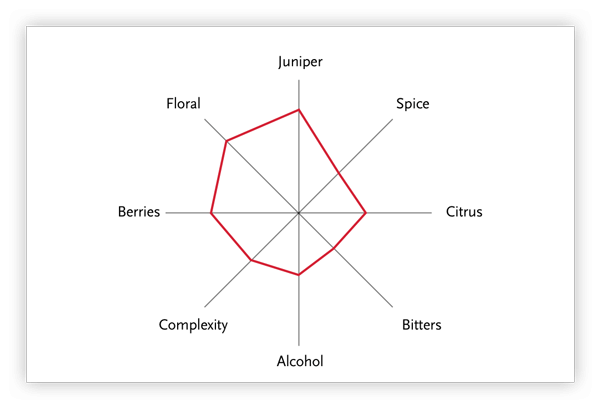 STRICTLY LIMITED SPECIAL EDITION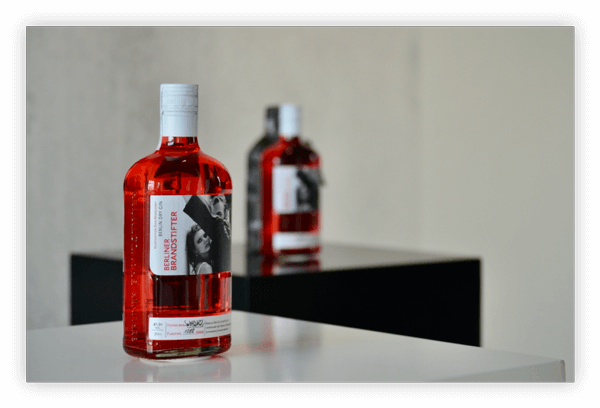 How the collaboration materialised

The notion of developing a special gin edition together with Sven Marquardt always made perfect sense. On the one hand, the renowned photographer has been a long-time companion and good friend of the brand. On the other hand, the shared bonds are clear as day — a deep connection to Berlin's nightlife as well as a unique approach to life in general, a strong affinity for art and a penchant for a minimal and industrial aesthetic.
The idea of introducing something extraordinary to the market as a homage to the local nightlife — which is as affected as it is vital to Berlin's culture — was immediately well-received by the Berlin legend. After countless conversations, phone calls and emails, a truly unique product was born. The final result embodies themes that dominated the year 2020 — love, solidarity and togetherness.
DELIGHTFUL CREATIONS FOR MEMORABLE MOMENTS
AVAILABLE IN VARIOUS SIZES