MADE FROM THE REGION'S FINEST
9,999 BOTTLES PER EDITION
What makes Berlin Dry Gin unique

Berlin Dry Gin joined Berliner Brandstifter's range in 2013. The vision was to create a gin that embodies the spirit of Berlin. A homage to summers in the city — when the elderflowers are in full bloom, delicate mallows blossom in the meadows, and the sweet scent of woodruff lingers in the air, greeting you as you stroll through the forest. All these exquisite scents and flavours are yearning to be captured in a bottle of gin. The fresh taste of Berliner Brandstifter Gin evokes carefree summer days in the capital.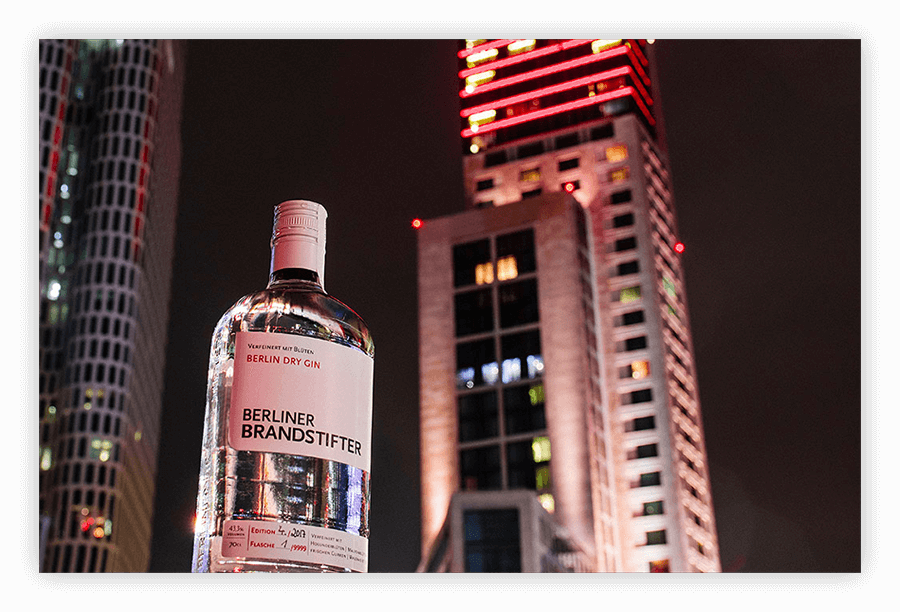 The flavour of gin from the region's finest

Our gin has a characterful juniper base, refined with hints of blossoming flowers and a unique freshness. It balances subtle, smooth and floral nuances with the classic dry gin's complex and sophisticated foundation.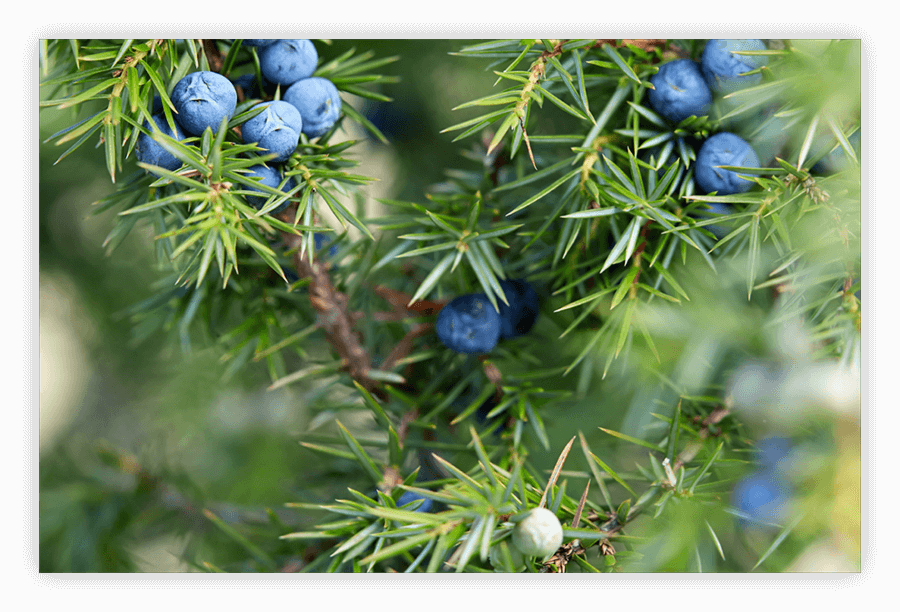 The floral aromas are in perfect harmony with the high-quality juniper aroma. Whether served pure, on ice or classic in a gin and tonic, unique personality strikes all the right chords — neither boring nor obtrusive.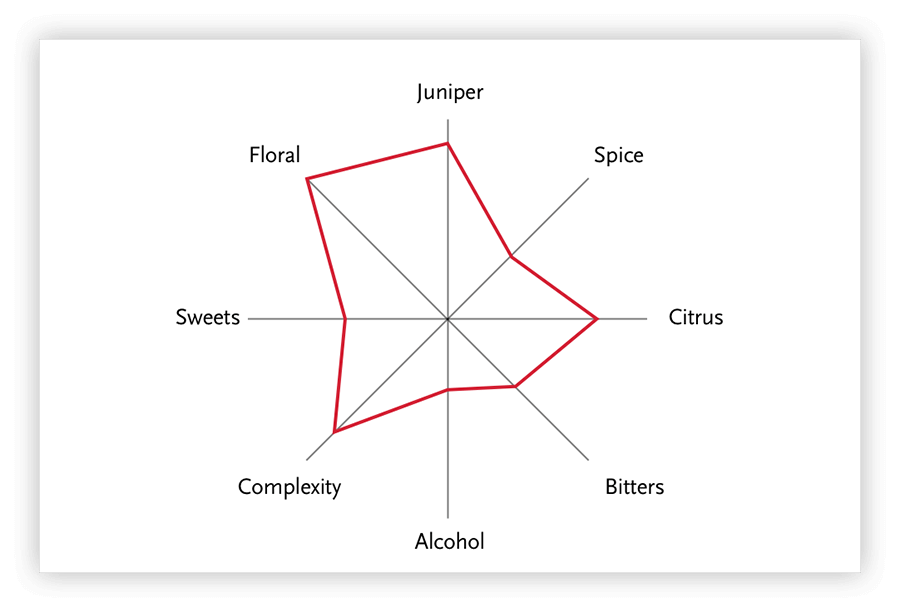 Gin varieties and the definition of dry gin

Beyond their vastly different flavour profiles, gins can also be classified based on their production, origin or composition. Dry gin is the most popular type of gin worldwide. As the name implies, it is a dry gin, meaning it is unsweetened. Only natural botanicals and no artificial flavours may be used in its production. Further criteria include a minimum alcohol content of 37.5 % ABV, low overall sugar content (max. 0.1 g to 0.5 g per litre), and a minimum double distilled alcohol and single distilled herbs and flowers.
Dry gin is also characterised by dominant juniper notes. In our Berlin Dry Gin, however, juniper provides a base note but takes more of a backseat due to the presence of botanicals. Hence it is categorised as a New Western Dry Gin.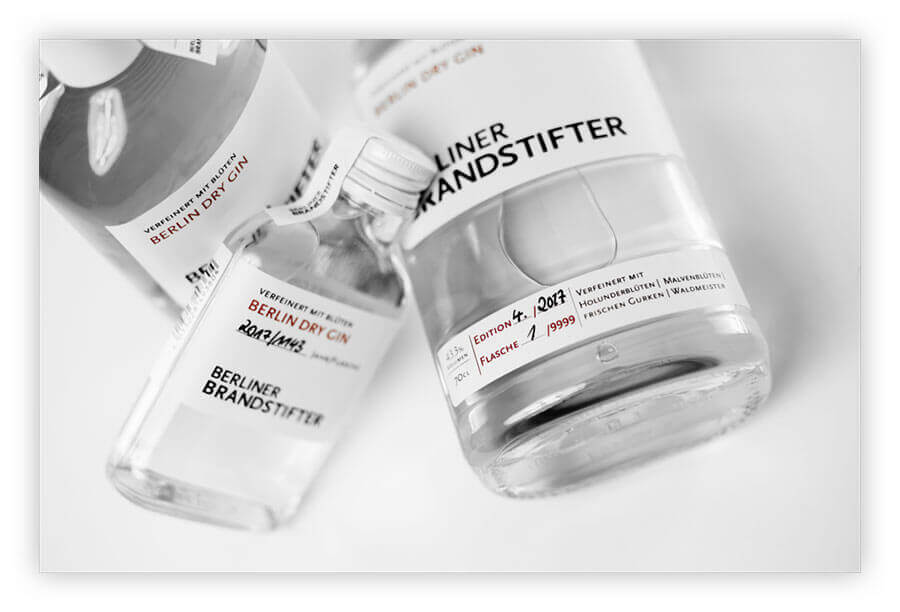 HAND-NUMBERED AND HAND-SEALED
TO GUARANTEE THIS PRODUCT'S ORIGIN AND UNIQUE NATURE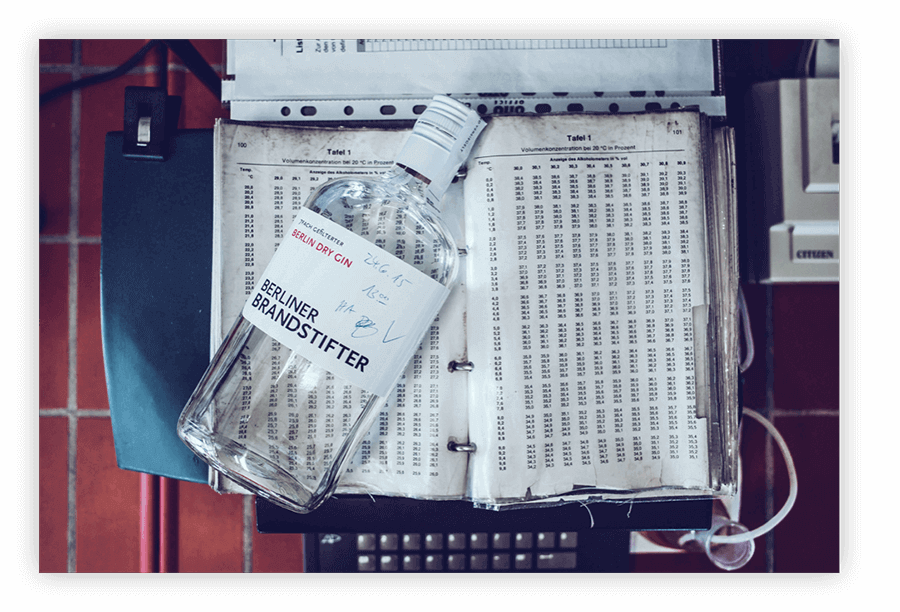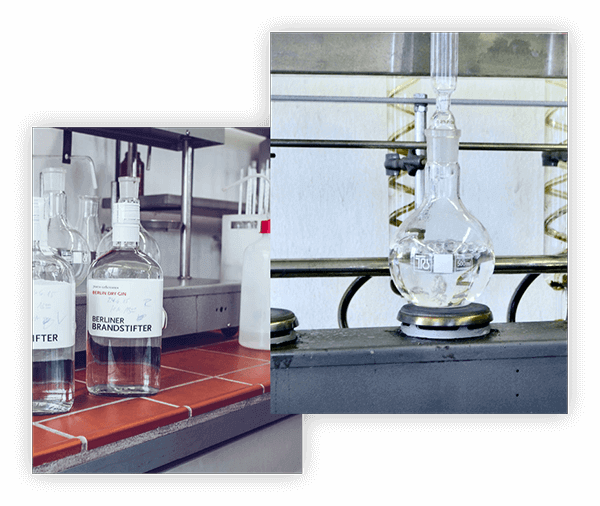 How is Berlin Dry Gin produced?

Many locally picked flowers and botanicals are used in the annual production of our 7-fold filtered Berlin Dry Gin. These are macerated for several weeks before being distilled using an elaborate single distillation process.
Our partner in Kaulsdorf, Berlin, combines the individual distillates with the base alcohol in the final step. For this, we rely on the wheat distillate from our Premium Kornbrand. The wheat is sourced exclusively from Germany at the highest quality grade.
We produce Berlin Dry Gin in small batches of 9,999 bottles per edition. Each bottle is numbered and sealed by hand to guarantee our commitment to quality.
DELIGHTFUL CREATIONS FOR MEMORABLE MOMENTS
AVAILABLE IN VARIOUS SIZES