A special gift for customers and employees
Unique company gifts customized to your brand

Best offer for truly unique gifts

Give customers and employees a special treat with a gift from Berliner Brandstifter. We have compiled a special catalog for you, from which you can select your individual gift box.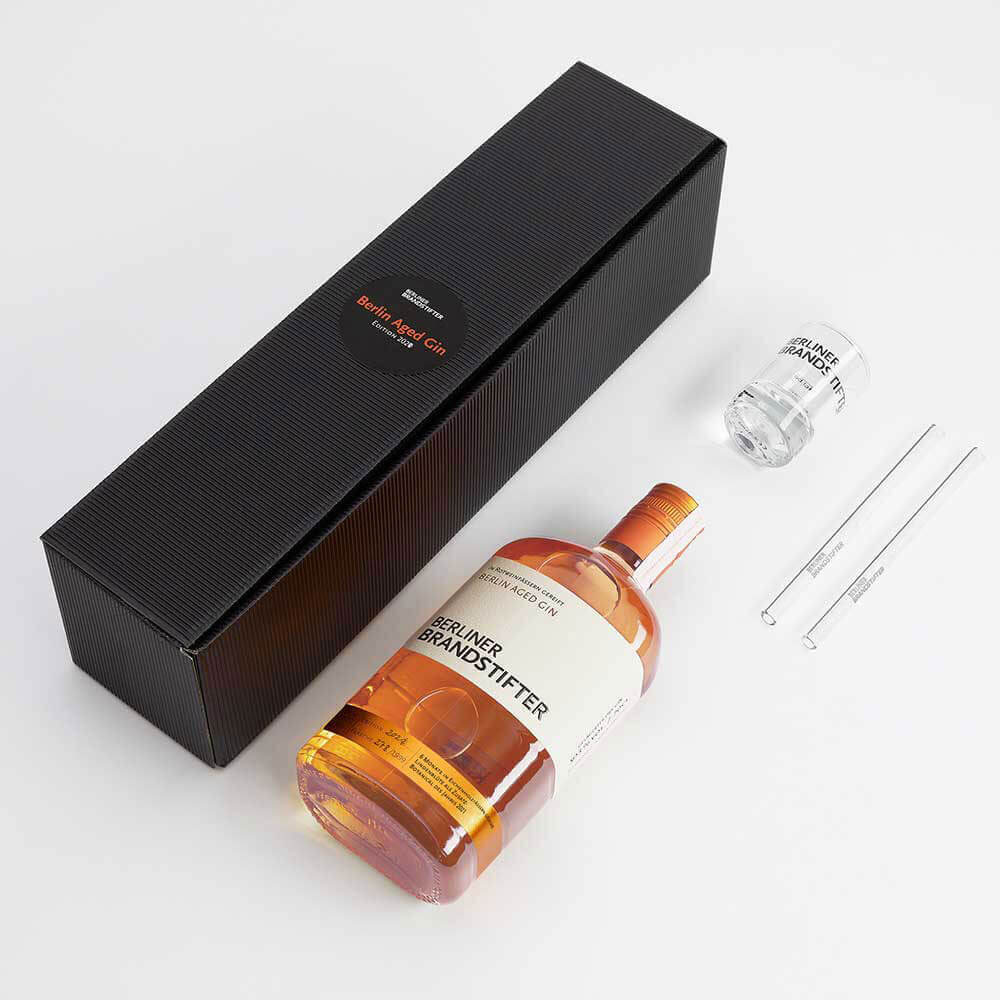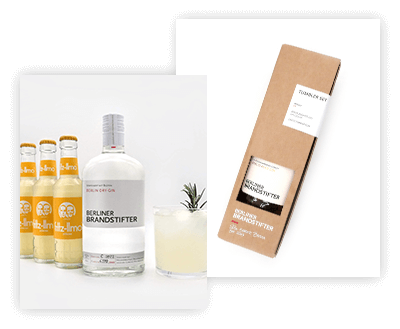 HAND-BOTTLING AND HAND-LABELLING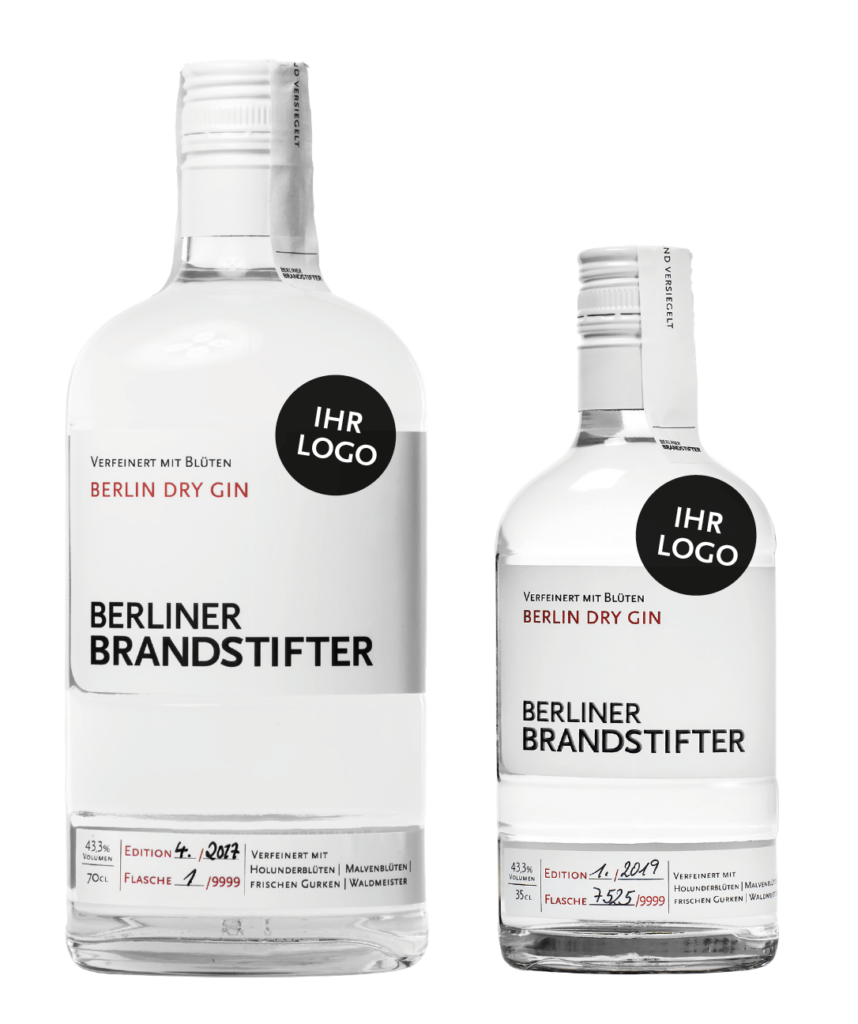 Individualize your bottles

We are happy to apply your company logo or desired motif on the bottle, for this purpose a sticker can be applied to the bottle.
Berliner Brandstifter at your event